That's the end of the
per-user charges for IAM.
Identity & Access Management
Strategy
Strategic Consulting & Implementation
We support your business in evaluating and improving identity and access management (IAM). We understand that users' identities are a single point and we seek to centralize all accesses, in a safe and cost-effective manner.
We configure and install end-to-end your platform for managing user identities and access.
SSO
We centralize all your accesses with Single Sign-On
Through the use of a single credential, allow your users to log in to multiple apps at once. SSO significantly improves the experience, increases productivity and efficiency in managing and federating users.
We support your business throughout the requirements gathering, development and implementation of an SSO strategy.
Security
Security & Fraud detection
We implement Two-Factor Authentication (2FA) flexibly to your needs and the most modern security protocols today, raising the security level for your solution's login.
In addition, we work on integration features for analytics and streaming for fraud detection.
GDPR
GDPR compliance
We carry out a complete assessment of your organization to understand what needs to be adjusted for GDPR compliance and implement any necessary changes.
That's the end of the
per-user charges for IAM.
Leading companies
are with us.
Here it is win-win.
We want to generate value.
10K or 10M, don't pay per user.
Our value is passed on per project, not per user. We want to help your business go further.
Simplify your management and reduce costs.
We centralize all your user identities and implement solutions that simplify management.
24×7 support.
Count on a team that supports your business 24 hours a day, 7 days a week.
We use WSO2 technology to
create solutions.
Through Identity Server, from WSO2 — an open-source platform, we build all your architecture in a customized way and without additional costs.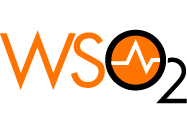 Insights that inspire the future.
The most technical team
you will find.